It takes more than education to help kids be ready for school—they also need strong support from their families and communities and a well-qualified early childhood workforce. A well-developed, dynamic strategic plan guides an effective early learning system; uses evidence of change to adjust the plan in order to meet the plan's short- to long-term benchmarks; and to inform policy and practices.
Leading the strategic planning process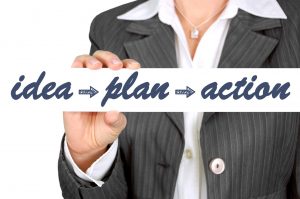 ECA recognizes the importance of comprehensive reform, thoughtful system assessment, and the integration of overlapping programs and agencies. Strategic partnerships are important because they leverage resources to meet the needs of young children and their families. Our Team will lead you in creating a strategic plan for developing sustained and coordinated strategies that yield large and lasting dividends for young children and their families.
There are a host of community organizations who participate in a rich network of supports for families with young children, and who play key roles in keeping children, adolescents, and families healthy, safe, and connected to community. ECA develops effective strategic partnership plans for integrating and coordinating the delivery of education and care services to young children, adolescents, and families on the community level. Stakeholders range from schools and teachers, to community services, municipal leaders, families, and local businesses, each of whom have a voice in crafting a comprehensive plan.