Early Childhood Associates, Inc. (ECA) is a nationally recognized consulting firm dedicated to promoting the healthy growth and development of children, adolescents, their families, and the practitioners who support them. ECA, Inc. is at the forefront of evolution in Pre-k to 12 education, with innovative data driven decision-making facilitations, powerful coaching, meticulous program evaluation, and the important work of infusing community and families into the education of our children and youth.
ECA knows what quality looks like not only as consultants, but from the inside – as public school and early childhood teachers and leaders.
ECA has provided technical leadership to support quality improvement and build leadership to states, local communities, schools and districts towns, school districts throughout the nation. In the last few years, here are some of the projects we have lead:
In Research and Evaluation:
Evaluation of Federal Preschool Expansion Grant for the Maine Department of Education
ECA was hired to evaluate the implementation of Maine's Preschool Expansion Grant (PEG), which consists of full-day preschool through public-private partnerships in 13 different Maine public school districts. The federally funded multiyear grant targets school districts to expand high-quality early childhood education to four-year-old children whose families earn under 200 percent of the federal poverty line. ECA's evaluation addressed fundamental questions: Did the project improve child outcomes and classroom quality? What aspects of PEG were associated with better classroom quality and student outcomes?
Study of Universal Preschool Models and Projection of School Age Population
Early Childhood Associates and its partner, the University of Massachusetts Donahue Institute (UMDI), were awarded a contract by the City of Cambridge MA to conduct a study of the existing mixed service delivery system of preschool programs serving children in Cambridge; provide an analysis of the feasibility and implications of various options for expanding access to high quality affordable preschool; and prepare population and demographic estimates for school age children to assess the impact on space needs for the Cambridge Public Schools (CPS).
Coordinated Family and Community Engagement (CFCE)
ECA conducted statewide analyses of the needs assessment reports submitted by 90 CFCE grantees. These 90 projects provide comprehensive support for children and their families through educational programming and referrals to a broad range of service providers that is based on a comprehensive needs assessment.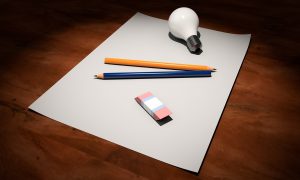 In Strategic Planning:
Worcester Birth to Grade Three Strategic Planning Framework
To be a truly great, cities must have healthy children, engaged families, and the highest standards in early care and education systems. ECA developed a Strategic Planning Framework to create a comprehensive system of care, early education, teacher supports, and family services.
Lowell PEG Strategic Planning
ECA's approach to planning for preschool expansion for different cities involved partnering with a core planning team along with a larger team of community stakeholders. ECA facilitated a series of meetings that resulted in an iterative process in which concepts and actions were developed, refined, and more deeply articulated over time. ECA explored with the cities: What it take to have quality instruction and excellence across the city.
In Workforce Development:
An effective coach has to be quite versatile in understanding the requirements and needs of the staff and the programs in which they operate. No matter how good a coach may be, if program leadership is not involved in the change process, the success rate, over time, of the coaching will suffer. ECA developed and implemented a statewide multi-session professional learning community (PLC) focusing on program level improvement coaching supports; evaluates current efforts; and provides the resources and guidance necessary to operationalize and support a statewide coaching model.
A Guide to Technical Assistance
In 2014, the Massachusetts Department of Early Education and Care contracted with Early Childhood Associates to assist in the development of Guiding Change, Impacting Quality: A Guide to Technical Assistance in Settings Serving Infants & Toddlers, Preschoolers, and Children in Out-of-School Time Programs and their Families and a companion Self-Assessment Tool. Over the course of six months, ECA compiled research on evidence-based approaches to technical assistance and conducted nine focus groups with recognized members of the Massachusetts' PD system in every region of the Commonwealth to develop the Guide and Self-Assessment Tool.
Early Educators Leadership Institute
Using Race to the Top, Early Learning Challenge funds, EEC contracted with Early Childhood Associates, Inc to offer the Early Educators Leadership Institute.The Institute convened more than 100 educational leaders from the myriad settings that serve children from birth through grade three across the Commonwealth and will featured dynamic, innovative, and nationally known presenters.
Early Childhood Strategic Leadership Institute
In June 2018, ECA hosted with its partners at Wellesley College's Centers for Women the first statewide Institute on EC Strategic Leadership. The Institute attracted over 100 leaders in the Early Childhood Profession and featured 11 sessions targeting such topics as building instructional leadership capacity, exploring high quality practices, making inclusion work and the power of reflective practices.
 In Program Quality and Consultation:
Development of Child Care Licensing Manuals, Vermont State Department for Children and Families, Child Development Division
ECA created Guidance Manuals to accompany Vermont's new Child Care Licensing Regulations for Afterschool Child Care Programs, Registered and Licensed Family Child Care Homes and Center Based Programs. The goal of the Guidance Manuals was to provide clarity on what compliance to the regulations looks like. The Guidance Manuals represent an important step towards ensuring consistency of interpretation of the regulations among providers and licensed field specialists in the different educational settings.
Grandparents and Kinship Care Providers
ECA developed a unique curriculum focused entirely on supporting grandparents who have primary custody of their children. Grandparents and other kin have important and often unanswered questions ranging from meeting new expectations of parenting to getting extra help at school. ECA products for grandparents and kin caregivers of young children help them navigate the often complicated worlds of education and parenting.