Program evaluation is not a cut-and-dried activity. Evaluation depends primarily on its purposes and audience; the nature of the program being evaluated; and the political and organizational context within which the evaluation is conducted. Ultimately, the goal is to use the evaluation results to guide conversations and foster deeper thinking around evidence-based decision making and program improvement.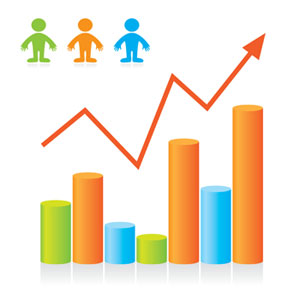 Bringing together the best thinking of P-12 education to drive education reform
ECA scales it's evaluations for clients at all levels of the education continuum. At ECA we start our work with clients by helping them to craft the questions that reveal insights that will impact program improvement.
As organizations think about what their accountability should look like, good data and program monitoring are critical components. Leaders learn essential terminology; how evaluation feeds into the continuous improvement feedback loop; how to select the right methods for your evaluation study; how to analyze and interpret data; and how to use data to make compelling arguments.
At the local level, we collect data to evaluate the level of quality and effectiveness of teacher interactions in high needs classrooms. We demonstrate to school districts how to analyze student assessment, attendance and classroom quality data for continuous improvement.
At the state level, we explore impact of an innovative statewide initiate, such as a peer coaching model from the perspective of multiple constituents including, coaches, teachers, classrooms, schools, and districts.
At the federal level, we measure outcomes and impact of federal grants. ECA consolidates and analyzes data from a multitude of sources to measure changes in teachers' pedagogy, classroom quality, child outcomes, parent engagement, and collaboration. These findings contribute to policy and funding recommendations.
So after the evaluation, what is next?
An evaluation is not successful if, it produces a report that just sits on a shelf. It has to part of the catalyst for change. ECA makes data consumable and tailors reports to various audiences. ECA works with clients to communicate results using innovative technology, attractive issue briefs, and enticing graphic displays.
At the local level, ECA develops plans for continuous improvement after conferencing with administrators and teachers to review individual strengths and opportunities for growth in teacher interactions, instructional practices and student engagement.
At the state level, ECA works with stakeholders to develop online reporting protocols, as well as website and social media tools to improve communication to the field.
At the federal level, ECA streamlines complex evaluation findings to support policy makers in decisions about program structure, policies and future funding opportunities.