The challenge is considerable: How to make a compelling case for funding comprehensive support for young children and their families at a time when State and Federal governments are facing daunting budget gaps.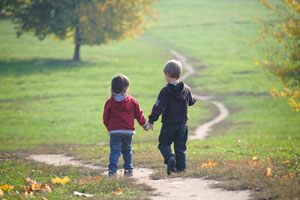 Strategic Planning
Our Team will lead you in creating a strategic plan for developing sustained and coordinated strategies that yield large and lasting dividends for young children and their families.
Communicating for Investing in Children
ECA can be your partner to develop communications strategies to convince leaders—beyond a doubt—that a program of systematic investment in our youngest citizens is the true guarantor of future economic strength, competitiveness and social stability.
ECA helps the organizations most positioned to make the case for public/private partnerships bring about real change in the way communities and states provide care and education to young children.
ECA has brought together consultants from the worlds of business, human services and early education to collectively work on the goal of developing and implementing a communication plan to increase the support of government decision makers and business leaders in services for young children and their families. The result is a plan that merges early childhood content with good business practices.