ECA can partner with schools and districts to address, as rapidly as possible, challenges, so that real, deep shifts in learning and behavior happen, through school improvement plans or grants.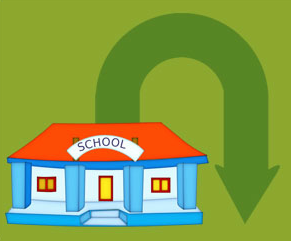 School Improvement and Turnaround Plans
Our School Improvement and Turnaround Plans unleash the quality of staff, the potential of children, and strength of families by providing a useful roadmap to change. ECA can develop a School Improvement and Turnaround Plan for your school to bridge the gap between underperforming students and their counterparts, while enabling all children at the school to learn, develop, thrive and lead productive lives.
We navigate a process whereby schools achieve a vision given the real challenges associated with being low-income and poor, having limited English proficiency and special needs. We lead your school redesign team in collecting and analyzing a wide range of data to define your school's critical issues. Central to our change model is the notion that what happens in the classroom is dependent on a number of factors surrounding the teacher, classroom and the students.
All three need to be addressed to produce both rapid and long-lasting change. ECA is committed to building upon the structural achievements already achieved at schools into a cohesive, sustainable plan. Our redesign priorities and strategies, informed by the different school data, and supported by a clear educational theory, result in a new culture of excellence and new instructional systems to raise student achievement.
Grantwriting Services
ECA can support schools in achieving their improvement plans by supporting grantwriting. A representative list of some of the successful grant proposals we have written include:
Steps to Success, US Department of Health and Human Services ACF
Foundations for Learning, Early Reading First US Department of Education
JumpStart, Talking With Children US Small Business Administration (Into the Mainstream, Even Start Evaluations, Data Matters for Improving Student Performance and Assessing Instructional Effectiveness, Young Children: Many Lives/Many Languages, Massachusetts Department of Elementary and Secondary Education
Collaboration for Children Transition Study and Demonstration Projects (U.S. Department of Education)
DEEC Assessment Learning Community Project (MA Department of Early Education and Care)
University of Massachusetts/Boston – College of Public and Community Services Design International Institute on Rebuilding Families and Communities after National Disasters