Massachusetts Program Focus Coaching
Overview
An effective coach has to be quite versatile in understanding the requirements and needs of the staff and the programs in which they operate. No matter how good a coach may be, if program leadership is not involved in the change process, the success rate, over time, of the coaching will suffer. Effective program focus coaching requires a diverse set of skills to work with individuals and teams including the ability to facilitate work across multiple levels of the program or system. Sound, effective implementation requires changes at the practice, systems, and organizational levels.
This project focuses on program level improvement coaching supports; evaluates current efforts; and provides the resources and guidance necessary to operationalize and support a statewide coaching model.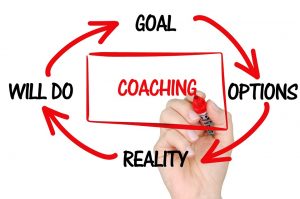 Key Activities
Develop and implement a statewide multi-session professional learning community (PLC) for designated coaches in conjunction with nine webinars for coaches and leadership that target program focus coaching.
Conduct an evaluation of the program focus coaching model.
Develop a coaching manual and orientation that reflects the new MA coaching model.
Contribute to the development of a career lattice for coaches and trainers that aligns with the University of Massachusetts Donahue Institute (UMDI) career lattice for educators.
Outcomes
Created two protocols, a coaching action plan and coaching log, to drive coaching in all MA early education and care settings
Wrote a program focus coaching brief
Designed a program evaluation model that looks at the individual capabilities and needs of existing coaches and identifies what system level supports need to be created to support them
Conducted a PLC and three webinars to look at program focus coaching and the development of leadership capacity to support staff improvement.